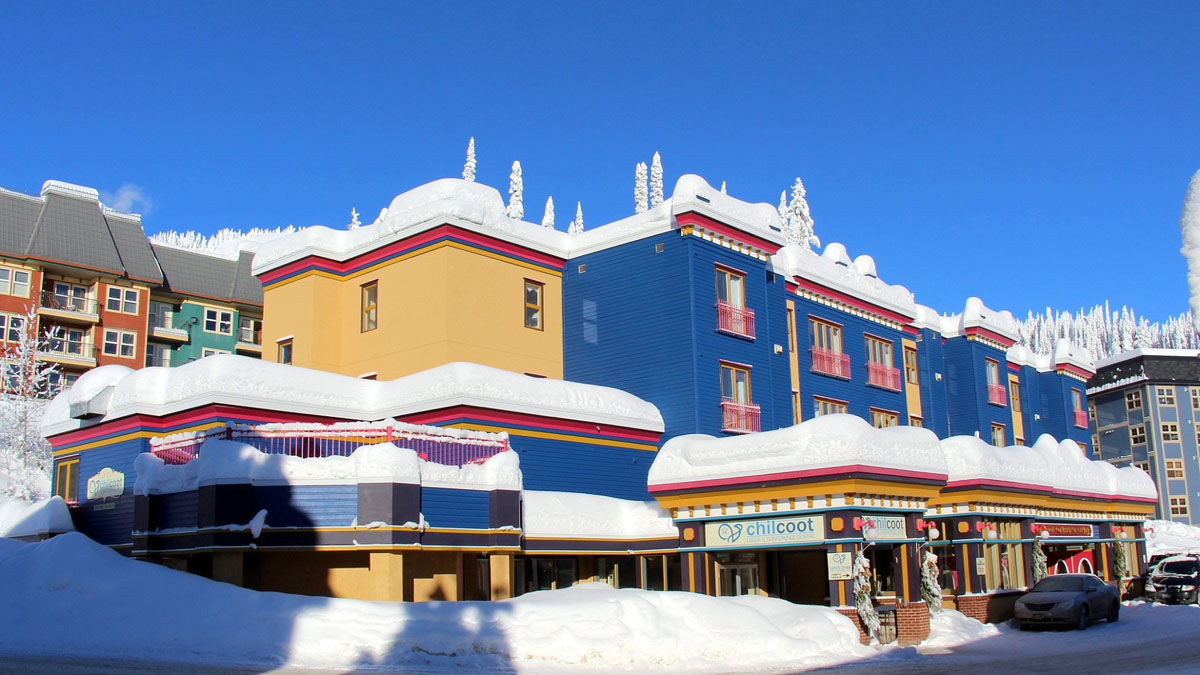 The Chilcoot Lodge and Conference Centre are part of the Vance Creek Hotel and is located in the heart of Silver Star Village, steps from restaurants, pubs, shopping, rentals and all the Village amenities and entertainment. A great ski-in, ski-out location. Each suite is a spacious combination of two bedrooms and two baths with a guest room lockoff for maximum rental efficiency.
Ski-in, ski-out
Nearest Run/Lift: Summit Express Gondola, Main Street Skiway
Walk to: Village Centre
Building
Type: Condominiums, leasehold
Year Built: 1994
Buildings: 1
Stories: 4
Units: 17
Construction Features: Wood frame construction. Stucco exterior. Torch-on roof
Utilities & Services: Hydro, Natural Gas, Telecommunications, Shaw Cable, Silver Hawk Sewer, Municipal Water
Parking: Public parking, adjacent lot
Ski storage: Assigned ski lockers
Features: Central lobby/reception. Rooftop hot tubs; 2 in Chilcoot, 1 in Vance Creek. One elevators, Wheelchair Accessible, Daily Maid Service, Coin Laundry. Chilcoot Conference Centre –  2,964 sq.ft on the lower level, accommodates up to 350 people and offers a large lobby for pre-function receptions, kitchen and washrooms
Pets Friendly: Yes
Condo Information
Size (approximate): 870 sq.ft.
2 BR, 2 BATH, Kitchenette, with Bunk Alcove, with lockoff
Strata Information
Monthly Fee Inclusions: Administrative fee, common area maintenance, contingency, fire alarm maintenance, garbage removal, gas, landscaping/snow removal, hot tub, hydro, insurance (common), property taxes, security, sewer, telephone, television/internet, waste transfer, water
Pets Friendly: Yes, designated units
Silver Star Mountain Resort Fee: There is an annual resort fee applicable to each unit.
Rental Policies
Rental Policy: Units operate as Hotel Accommodation or for restricted personal use by the owner of the unit. Owners' use is The Manager's revenue is 40% of revenue generated, 100% of all other revenue and 100% of Daily Standby Charges paid during the month, subject to usage and cleaning fees.
Rental Management Company: Silver Star Club Resort
Currently Available Listings in Chilcoot Lodge