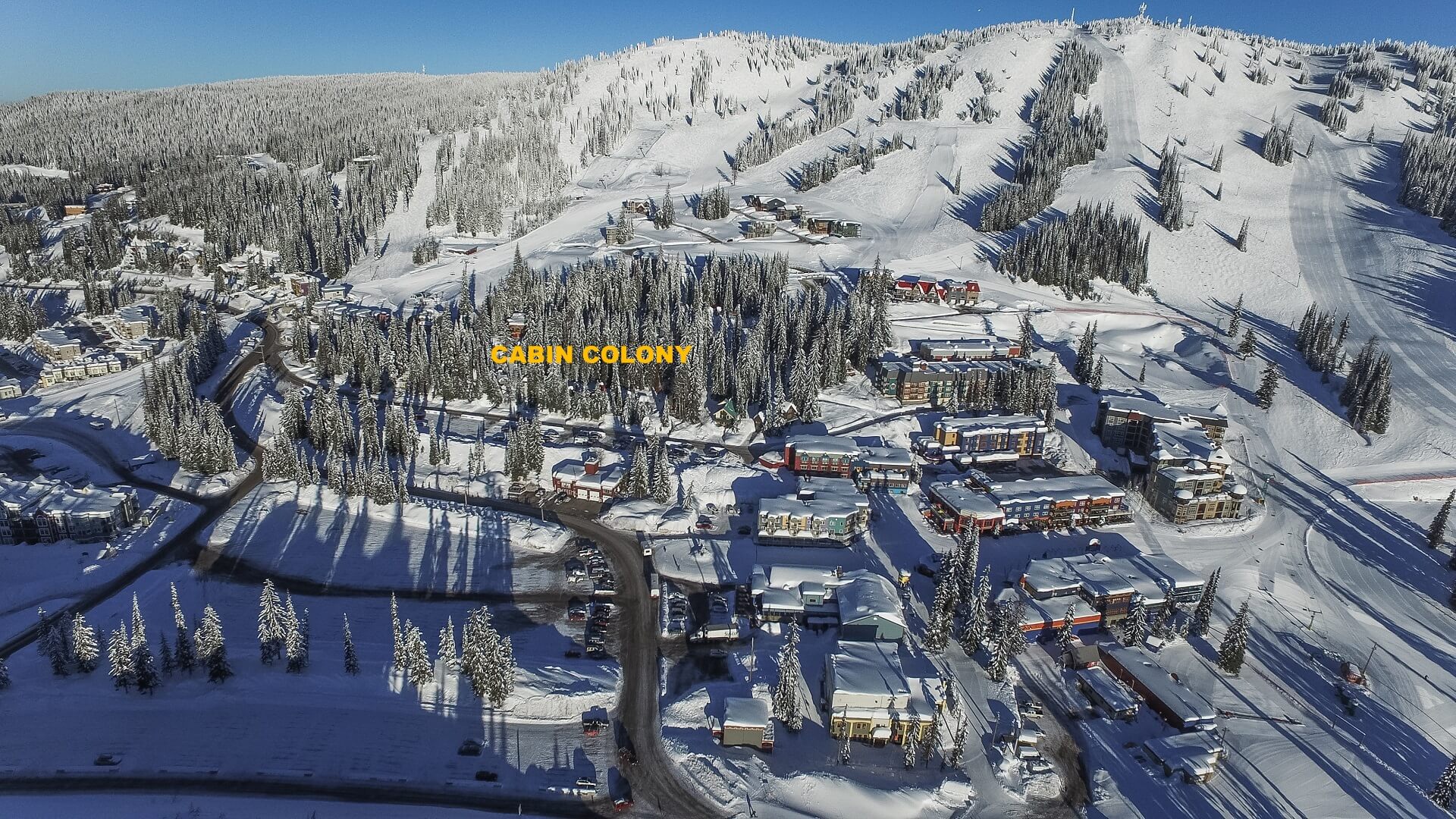 Nestled in an untouched forested area in the heart of Silver Star Resort, the 'Cabin Colony' is the mountain's first residential development. Predating Silver Star's current Victorian era building scheme, the Cabin Colony includes charming chalets and cabins, many in classic arch-rafter style, and single family cottages in modified Craftsman Style. Owners love the convenient location and cherish the nostalgic history of the Cabin Colony.
Development
Type: Single Family Homes, Freehold and Bareland Strata
Year Established: 1959 – 1980
Lots: 25 (Freehold: 13, Bareland Strata: 12)
Zoning: R1
Types of Ownership: Freehold, Strata
Building Scheme/Theme: Care and preservation of historic characteristics of the neighborhood and natural vegetation.
Utilities & Services: Hydro, Natural Gas, Telecommunications, Shaw Cable, TELUS, Silver Hawk Sewer, Municipal Water
Neighborhood Features: Wildland/urban interface area.
Lots & Homes
Lot Features: Natural, heavily treed, and relatively steep sloped lots
Lot Sizes: .11 – .39 Acres (approximate)
Neighbourhood Bylaws & Strata
In 1991 subdivision plans were finalized creating 23 single family lots and 12 bare land strata lots with shared common property
Strata Fee Inclusions: Snow Ploughing for Common Areas around Silver Lode Lane
Suites: Some
Pets Friendly: Yes
Parking: Onsite parking, for owner's current uses. Bare land strata lots accessing Silver Lode Lane are permitted to parallel park in front of their cabins
Silver Star Mountain Resort Fee: Not applicable
Rentals
Rental Policy: At owner's discretion.
View Listings in Cabin Colony
No listings currently available in Cabin Colony.