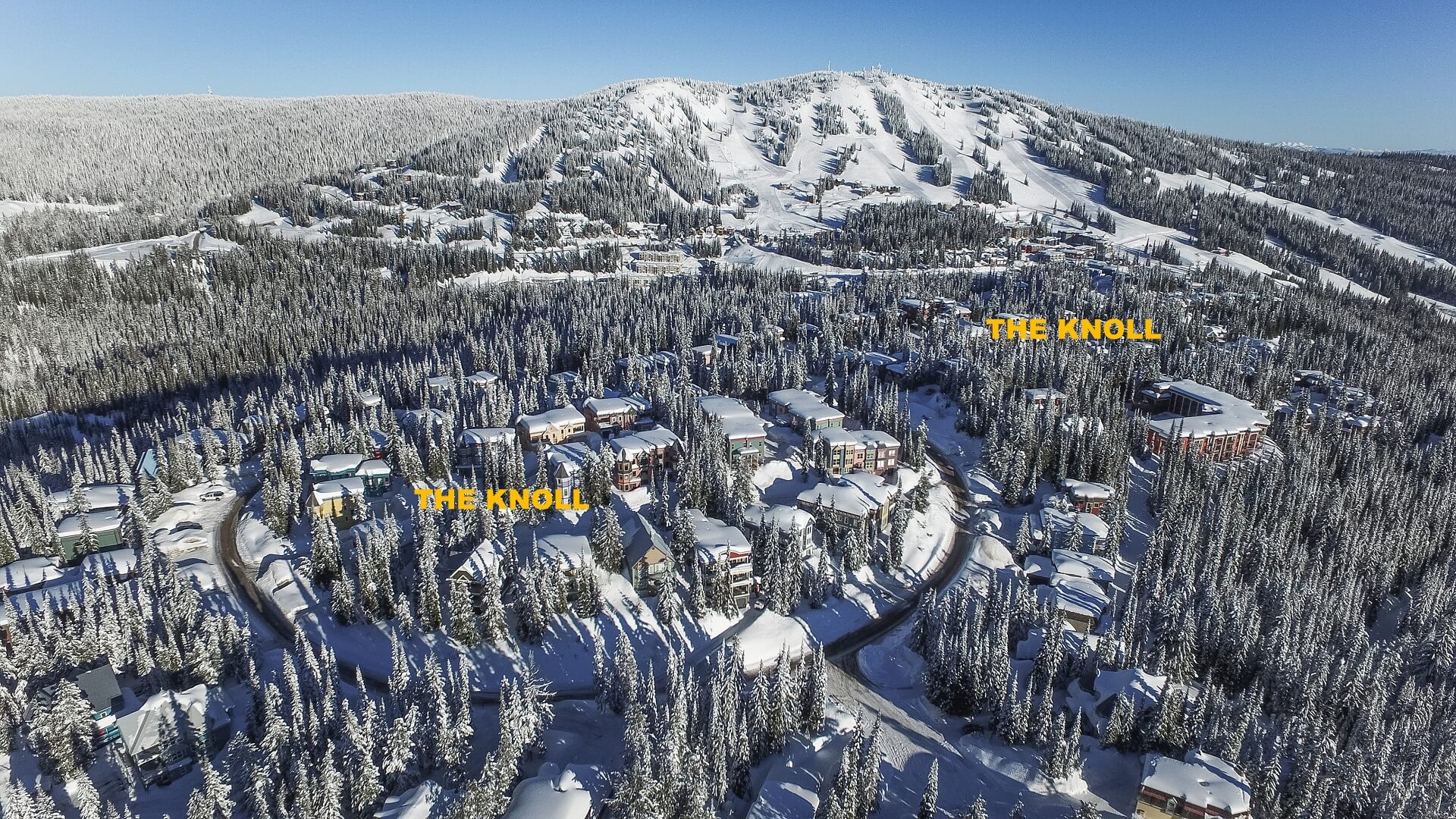 In 1989, Silver Star Mountain Resort's first major residential neighborhood took shape in the form of 190 ski-in, ski-out lots on the south east ridge overlooking the Village. Stone entrance and lamplighter style street lights introduce the nostalgic Victorian theme.
Development
Type: Single Family Homes with Suites
Year Established: 1989
Lots: 190
Zoning: R4
Types of Ownership: Fee simple, conventional
Building Scheme/Theme: Captures the spirit of the 1900's, Victorian Craftsman or Arts and Crafts style with the addition of natural materials.
Hydro, Natural Gas, Telecommunications, Shaw Cable, TELUS, Silver Hawk Sewer, Municipal Water
Neighborhood Features: Wildland/urban interface area. Slope side location.
Common Property: None
Lots & Homes
Lot Features: Sloped lots, walk to the Village, ski-in/out, ski-way access, views of the Monashee Mountain Range
Lot Sizes: .11 – .51 Acres (approximate)
Neighbourhood Bylaws & Strata
Strata Fees: No strata. Not applicable
Suites: Yes
Pets Friendly: Yes
Parking: Per Zoning
Rentals
Resort Fee
Silver Star Mountain Resort Fee: Not applicable.