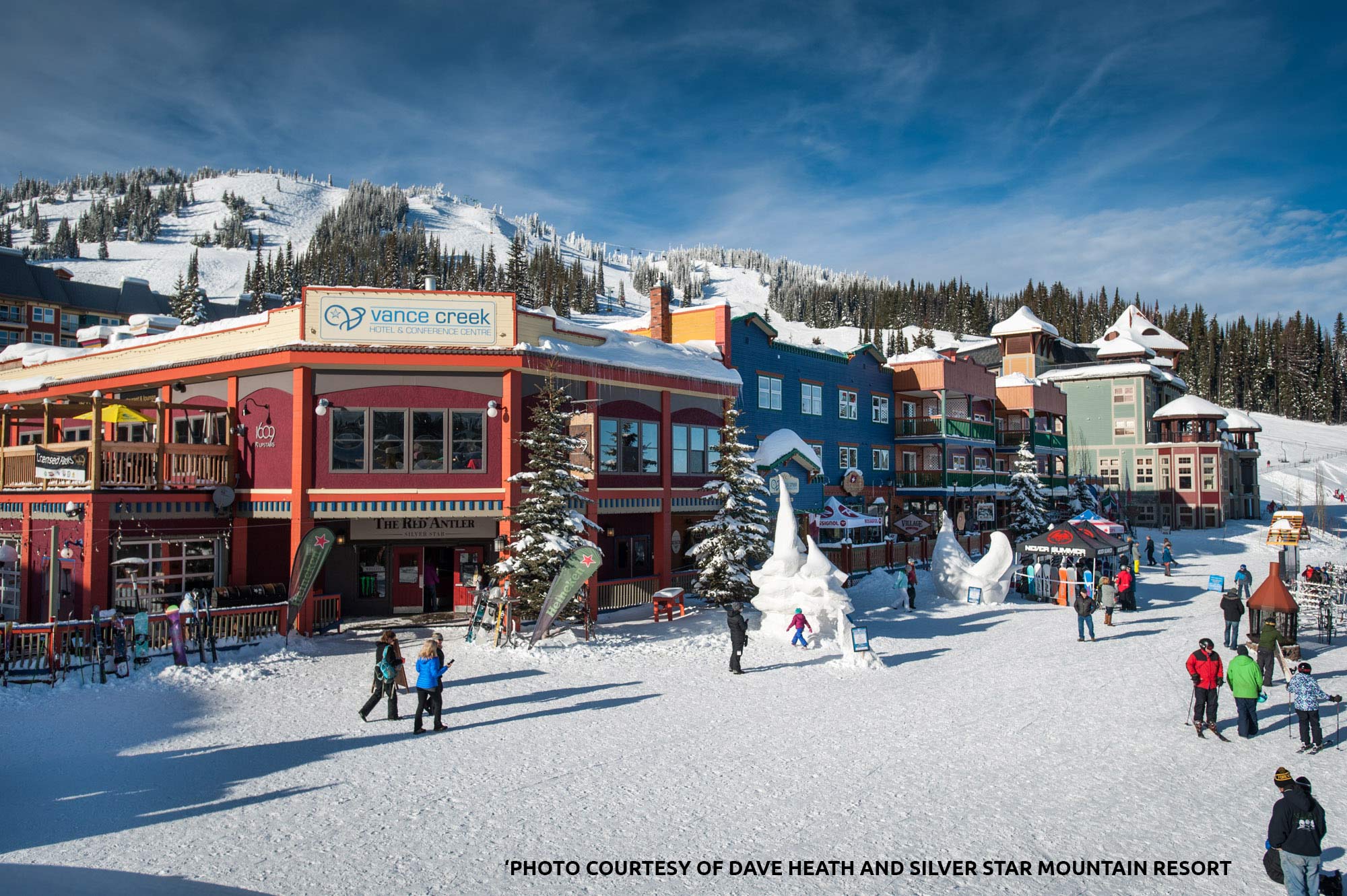 The Village at Silver Star includes a wide variety of real estate from luxury condos, townhomes, original mountain homes, affordable hotel condos, and charming cottages. The vibrant mid-mountain Village offers fabulous ski-in ski-out access and exhilarating views of the slopes and Monashee Mountain Range!
For those who want to be in the hub of activity! Real estate in the Village is ideal if you want to have all the services and amenities within a few minutes' walk! A great choice for busy families and a favorite of investors. Enjoy shopping, dining, health and wellness services, tubing, bowling, 18 cafes, restaurants, pubs, and lounges – plus, a complimentary ski shuttle to whisk you to the Knoll, Alpine Meadows, Firelight Lodge, and Creekside.
Development
Type: Condos, Apartment Hotels, Townhouses, Mountain Homes, Cottages
Year Established: 1959
Zoning: VC, R4
Types of Ownership: Freehold, leasehold, and strata
Building Scheme/Theme: Preserves the distinct Victorian theme with the addition of natural materials
Hydro, Natural Gas, Telecommunications, Shaw Cable, TELUS, Silver Hawk Sewer, Municipal Water
Neighborhood Features: Commercial center. Wildland/urban interface area. Ski slope location. Views of Monashee Mountains
Rentals
Rental Policy: Varies by property. See Complexes and listings for details. Rental Programs may apply.
Rental Management Company: Varies
Resort Fee
Silver Star Mountain Resort Fee: Annual resort fee may be applicable.